News
<![string:backto]>
Champaign, IL Goes Live on Innoprise Sales Tax Module
September 4, 2013
BROOMFIELD, CO – September 4, 2013: Harris Enterprise Resource Planning (ERP) is pleased to announce that the City of Champaign, IL has gone live on the Innoprise Sales Tax module.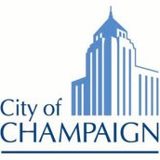 A GEMS customer since 2000, the City purchased the Innoprise Utility Billing, Tax and Citizen Access modules during the summer of 2012. The City also uses the GEMS Financial Management and Human Resources systems.
Jennifer Johnson, who works in Administrative Services of the Champaign Finance Department, had this to say about the recent implementation:
"We had a great experience working with Innoprise to implement the Sales Tax application. Gordon Veale is an excellent trainer. He worked closely with our team throughout the process. He is knowledgeable, responsive and patient. Now that we're using the application, we are excited to see improvements in data integrity, reporting and overall efficiency. Our department will be exploring ways to expand the Innoprise Sales Tax application to help us work smarter in other areas of collections."
Champaign was founded in 1855, when the Illinois Central Railroad laid its rail track two miles west of downtown Urbana. Originally called "West Urbana," it was renamed Champaign when it acquired a city charter in 1860. Both the city and county name were derived from Champaign County, Ohio. Champaign is notable for sharing the campus of the University of Illinois at Urbana-Champaign with its sister city.
Featuring an extensive park system, a world-class library, urban shopping choices and a variety of living accommodations, Champaign offers urban perks with smaller city comforts. Located conveniently near Chicago, IL, Indianapolis, IN, and St. Louis MO, Champaign is an easy place to visit on your next trip to the Midwest. Whether you're a resident, visiting or just curious, you'll soon see Champaign is going strong.
Follow The City of Champaign on Twitter: @champaigncity
Visit the City's Facebook Page
For additional information contact:
Harris Enterprise Resource Planning
www.harriserp.com
888.298.2133 or 800.383.6029 
About Harris Enterprise Resource Planning
Harris ERP has been providing Enterprise Resource Planning software exclusively to the public sector for more than 30 years. We understand the challenges municipal employees face to find software developed in current technology that is able to meet both existing and future requirements. That's why our native Web-based architecture and flexible design provides you with a limitless solution that is configurable, adaptable and easily evolves along with your enterprise needs. Visit us at www.harriserp.com.
About Harris
Harris is a wholly owned subsidiary of Constellation and isa leading provider of Financial Management and Customer Information Systems(CIS) software solutions. Since 1976, Harris has focused on providing feature-rich and robust turnkey solutions to all levels of local government,public power and water entities as well as school districts throughout North America. Harris' focus is on creating long-term relationships with our customers and ensuring that we meet the changing needs of our customers overtime. For further information on Harris Computer Systems, please visit our website at www.harriscomputer.com, or call 888.847.7747.