News
<![string:backto]>
Logan City, UT Goes Live on Upgraded Innoprise Payroll Module
April 2nd, 2013
BROOMFIELD, CO – April 2, 2013: Harris Enterprise Resource Planning(ERP) is pleased to announce that Logan City, Utah has gone live on Innoprise Payroll version 2.2.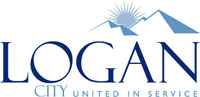 Logan City has been a customer since 2009, and went live with its first version of Innoprise Payroll (1.8) in January 2012.
Ambrie Darley, accountant for Logan explains the reason for the upgrade: "The 2.2 version of Innoprise is a big step for us coming from 1.8.The speed is a lot faster and it has a better layout. We really like having the Authorization option, so we can control the number of employees and only open those that are being filled. We did not have this option in 1.8."
Logan City has 450 full-time and 200 part-time employees, and serves approximately 48,657 citizens. Rich Anderson, Finance Director, comments on the transition to the upgraded Payroll version: "The transition to Innoprise Payroll v2.2 was absolutely seamless. I really appreciate working with [Innoprise Application Consultant] Dan Burrell and his efforts to make sure we felt comfortable every step of the way. I am very happy with the entire process."
Darley agrees: "The transition process was easy and practically pain free. We were able to do the transition within a month and not have any major problems. Dan was awesome in helping us do the conversion. His programmers and he did a lot for us which made it so much easier this time around. We really appreciate everything they did including making our URS retirement report; that has definitely saved us time!"
The City is also implementing Innoprise Utility Billing. In addition, Logan uses our Innoprise Financials, Community Development, and Centralized Cash Receipting modules. Innoprise replaces a legacy system that had been in place for over 20 years.
About Logan City, UT
A thriving community of nearly 50,000 citizens, Logan City boasts an exceptionally high quality of life for its size. Nestled in beautiful Cache Valley, Logan offers unmatched vistas and geography. Residents of the area are committed to maintaining a high standard of living, creating a strong community and building a welcome atmosphere. And, as a group, the departments of Logan City are committed to ensuring Logan stays this way.
For additional information contact:
Harris Enterprise Resource Planning
www.harriserp.com
888.298.2133 or 800.383.6029
About Harris Enterprise Resource Planning
Harris ERP has been providing Enterprise Resource Planning software exclusively to the public sector for more than 30 years. We understand the challenges municipal employees face to find software developed in current technology that is able to meet both existing and future requirements. That's why our native Web-based architecture and flexible design provides you with a limitless solution that is configurable, adaptable and easily evolves along with your enterprise needs. Visit us at www.harriserp.com.
About Harris
Harris is a wholly owned subsidiary of Constellation and is a leading provider of Financial Management and Customer Information Systems (CIS) software solutions. Since 1976, Harris has focused on providing feature-rich and robust turnkey solutions to all levels of local government, public power and water entities as well as school districts throughout North America. Harris' focus is on creating long-term relationships with our customers and ensuring that we meet the changing needs of our customers over time. For further information on Harris Computer Systems, please visit our website at www.harriscomputer.com, or call 888.847.7747.