Blog
<![string:backto]>
Harris ERP Congratulates the Cities of Fountain, CO and Blue Springs, MO
November 24, 2015
City of Fountain, CO Becomes Harris ERP's Newest Customer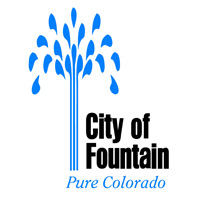 The City of Fountain, CO signed a contract to purchase Innoprise Financials, Payroll/Human Resources, Applicant Tracking, Licenses and Citizen Access.  Innoprise will be replacing ADG Fund Management System. The City has a population of 28,100 and is a full service municipality with its own electric and water utilities. Fountain is one of the fastest growing communities in the County, with an annual average growth rate from 2004-2013 of approximately five percent.
City of Blue Springs, MO Upgrades to Innoprise

The
City of Blue Springs, MO
has been a
GEMS
customer since 1999.  Just this month, the City signed a contract to upgrade to
Innoprise Utility Billing
and
Citizen Access,
the Internet portal citizens can use to pay bills and view statements, etc. 
Blue Springs with a population of 53,294, bills 21,000 customers monthly for metered water and sewer along with combination bills.
Categories