Blog
<![string:backto]>
GEMS Customers Liberty, MO and Blue Springs, MO Live on Agile Business Suite
June 2nd, 2015
Harris ERP is pleased to announce that the
City of Liberty, MO
and the
City of Blue Springs, MO
are each live on Agile Business Suite. Special thanks goes out to Brent Goetz and Kim Hermann of Harris ERP, Leslie Myers of Liberty and Wally Meyer of Blue Springs in their help making this milestone come to fruition!

Here's what Wally, Database Administrator for Blue Springs, had to say about the experience:
"We needed to upgrade our 2006 Gems server that still had a 2003 Windows operating system and a SQL 2000 database and wanted to do our AB Suite upgrade at the same time. This huge task was no problem for the Harris support team of Kim Hermann and Brent Goetz. Brent helped us plan our new ABSuite system with two 2 virtual servers and Kim did a great job setting up our servers, converting our FMS, HRMS and RMS systems and getting our new EOM software up and running. Our testing found several minor issues that were easy to fix with Kim's and Brent's help. We just finished our first week on the new system and everything is working as expected. Many thanks to Kim and Brent for their great support."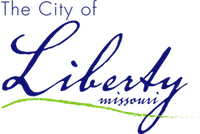 Leslie, Senior Information Systems Specialist for Liberty, MO, agreed:
"The implementation of AB Suite was seamless and painless for our GEMS users."
AB Suite is the Unisys development and runtime environment that replaces its Enterprise Application Environment (EAE). It allows our
GEMS
customers to keep current with Unisys' latest platform.
Categories