Blog
<![string:backto]>
Customer Buzz from Wauwatosa
December 18, 2013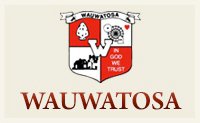 Recently, John Ruggini, Finance Director for the City of Wauwatosa, WI wrote in to Donna Parker with his compliments to the ERP team:
"Hi Donna,
I just wanted to give kudos to Blake, Charu and Rickard for their help in implementing the fleet billing functionality. This ended up being more complicated than expected and involved all 3 of your staff (including Rickard pitching in even after he transferred divisions). They were very responsive and knowledgeable in assisting us. This new functionality has worked well and we were able to easily take on maintenance for the school district (a separate entity) because we had implemented this functionality.  
I continue to be impressed with GEMS support. 
Thanks and Happy Holidays."
Categories